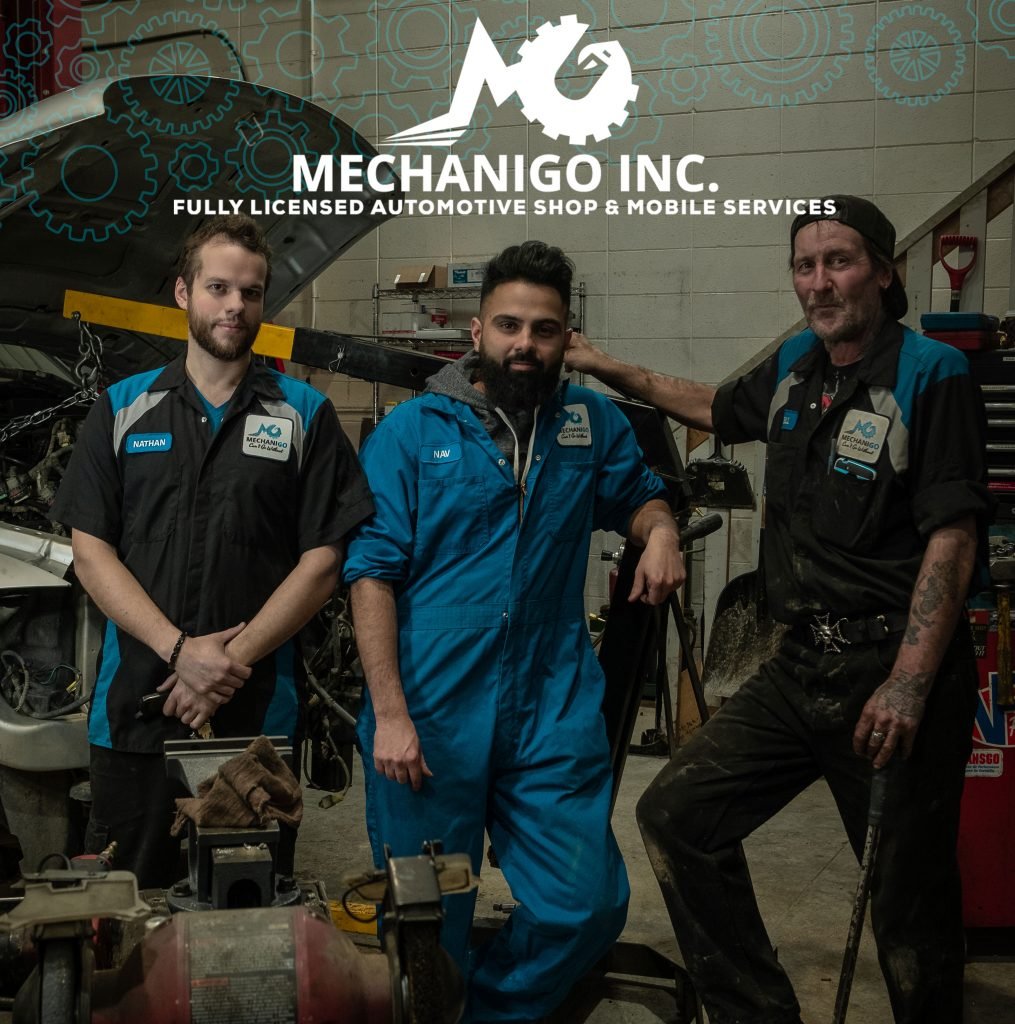 At Mechanigo we understand that life can get hectic, and the last thing you need is to worry about your vehicle. We work around your schedule to address your automotive needs and repairs – no more middle-men, wait times, or mystery mechanics.
Our licensed mechanics come directly to your location at a time that works best for you. Not only does this provide customer/mechanic flexibility and convenience, but it also allows our customers the opportunity to meet our experts face-to-face, ask questions, and gain confidence in the technicians that are ultimately responsible for your safety on the road.
Not only do we offer our fantastic mobile services, we also have a hospitable mechanic shop you are welcome to come to if that is more convenient or comfortable for you. We have a very friendly, positive atmosphere where you can sit down on our comfy couches with a fresh coffee, watch some netflix and relax. As mentioned above, our team specializes in mobile and shop auto services, but don't think we stop there. We also focus on and offer, windshield and towing services, tires, tinting, 3M, vinyl decking, undercoating, and raptor bed liner spray. We are here to make sure your experience with us is great because we love to go above and beyond for our customers. We are a one stop shop that strives to take care of all of your vehicle's needs, and you leave here feeling well taken care of. 
This is hands down our favourite auto repair shop in the city! Came to these guys late in the day and they were kind enough to help us out even a little after closing, and when we needed to leave the car overnight to wait for some unexpected parts they even gave us a ride home! We cannot express enough how much we appreciate the service and dedication these guys have to their work. It's amazing to see people so passionate about what they do. We will be making this our new auto shop for all of our future needs. Thanks guys!

Kerzeka Art


8/01/2020

They helped us professionally and where very friendly as well. Would definitely recommend to anyone

Emmanuel Julio


10/19/2019

Nathan came over to fix my car within a couple of hours of me submitting a request, despite it being a long weekend. Very professional, top quality work, and very reasonable to say the least. Highly recommend these guys.

Gaurav Duggal


5/17/2020

Reasonable rates, quick service👍

Morgan Butler


4/23/2020

I used the service as I was reccommended by a friend. I honestly had the best experience. They went above and beyond and even returned a second time when I thought another issue had developed from the vehicle being previously fixed. They resolved my issuse as soon as possible after being notified. Would i reccomend anyone to this company? Absolutely, btw Kyle and Bill have exceptional customer service.

tina miller


8/08/2019

Nav is the man! I had some serious electrical issues going on with my X5 and compressor, bmw would have charged me easily over 3000$ and nav saved me thousands ! And he was really honest and a fast mechanic this guy is magic, you have a lifetime customer !

Jake Terlecki


8/31/2019
Monday - Friday
09:00 AM - 07:00 PM
Saturday
10:00 AM - 06:00 PM